The turf weed ID chart
This easy-to-use Australian weed Identification chart allows you to identify common weeds from a photo. Being able to correctly identify a weed is crucial to getting the best herbicide performance.
The weed identification chart isn't simply a collection of images of common weeds in Australia. This weed identification chart discusses the conditions that favour common lawn weeds, including grass weeds and creeping weeds in lawns.  However, it also briefly outlines how to manage these and what your weed control options are. At the end of this article is a section on using identifier weeds.
Firstly, three key points about weed identification in lawns.
The first thing is, if you identify the weeds by photo by using this weed ID chart you don't always need to spray a weedkiller. Correct Australian weed identification can have the added benefit of saving a considerable amount of time and effort in the future. The reason for this is many lawn weeds usually indicate underlying soil problems. So if you deal with these first, it discourages lawn weeds and avoids having to use turf chemicals. More on this later.
The second thing is that weeds can be either grass weeds (monocots) or broadleaf weeds (dicots). If you can see the weeds when they are seedlings you will get a good start on identifying them. Grass weeds have one seedling leaf and broadleaf weeds have two seedling leaves. Broadleaf herbicides do not control grass weeds.
The third and most important thing is if your lawn or turf is thick and healthy, weeds find it very hard to get a hold and you probably won't even need to use this Australian weed identification chart!
Lawn weed control chemicals.
Herbicides and weed control products are classed in several ways:
Pre-emergent herbicides or post-emergent herbicides;
Contact or systemic;
Granular or liquid and
Selective or nonselective.
You use pre-emergent granular herbicides before weeds emerge. These kill lawn weed seedlings as they germinate and try to establish. They have no effect on lawn weed seeds and you use these mainly against grass weeds like winter grass and summer grass.  Some pre-emergents are however, effective against broadleaf weeds. Pre emergent herbicides can be either liquid or granular pre emergents.
You apply post-emergent herbicides after weeds appear and they control growing weeds. They can be either contact or systemic like the sulfonylureas. So the new alternative to Monument herbicide, Recondo herbicide falls under this class.
Contact herbicides cause injury where the chemical contacts the plant. They work best when you apply them to young weeds and examples are diquat, carfentrazone, plant oils, and herbicidal soaps.
Systemic herbicides work better on older weeds and move within the plant and cause injury throughout the target weed. Examples are glyphosate, quinclorac, triclopyr, 2,4-D, dicamba, and mecoprop (an active ingredient in some broadleaf weed killers).
Selective herbicides kill weeds without damaging turfgrass species as they are toxic to only certain plants or weeds. e.g. 2,4-D kills only broadleaf weeds and not grasses. Non selective herbicides kill all vegetation including turfgrass.
More product information is available in our turf chemicals section or in this free Guide to turf pesticides. Do realise though that correctly using the weed identification chart is important so you know what lawn chemical to use in your arsenal.
Identify weeds by photo A-C
Australian weed identification. Weeds D-N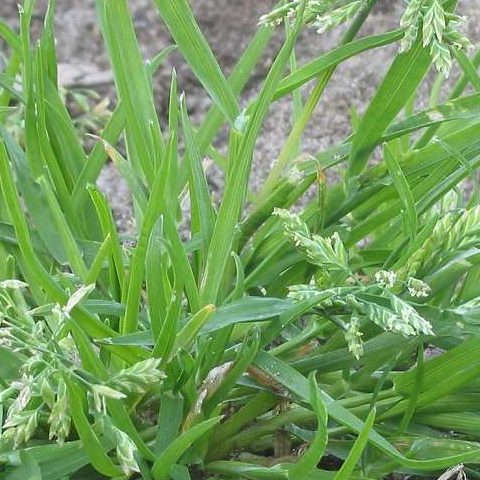 Turf Indicator weeds
Weeds are very helpful as they tell us the health of a soil. Once you identify weeds by photo using the Australian weed Identification chart you can use the table below to discover what conditions favour it. For example, if you have bindweed then carrying out a soil aeration program will create less favourable conditions and possibly mean you do not need to use a herbicide in the future.
Common on high fertility sites

Fertile soils with a pH of 6.2-7.0

Fertile soils witha pH of 6.2-7.0

Creeping oxalis/ wood sorrel

Low P, high K and high Mg soils.

Prefers fertile, heavy soils

Onion grass/

Guildford Grass

soil pH of 5.6 to 7.8. Indicates too much Fe or too little Mn, P and Ca.

Very low levels of Ca and P, and high levels of Mg and K.

Low fertility especially N
After using the Weed ID chart to identify weeds by photo
Correctly identify weeds by photo. A weed is only a weed if its a plant where you don't want it. Also if you don't know what it is how can you control it properly? So use this Australian weed identification chart carefully;
A healthy actively growing lawn surface is the key to preventing weeds. If your turf is healthy you are less likely to get weed issues;
Always read the label and MSDS sheet on any turf chemical you are going to use.
Make sure that the herbicide you want to use is safe to use on your turf;
Spot treating is always a good first step. If you use a spray marker dye it allows you too see where you have treated and avoids double treating areas;
In some situations when the weed population is too high you are looking at a blanket application;
A post-emergent herbicide works best when weeds are actively growing. Applying to turf under stress will tend to give poor results;
Some post-emergent broadleaf herbicides, like dicamba, cause tree injury if applied too close to the tree drip line;
The key to success for all pre-emergent herbicides is to apply 2 to 3 weeks before weed germination;
Pre-emergents work best when the soil is moist but the turf is dry at the time of application. Water them in properly as soon as possible after application;
If you are applying pre-emergents, you cannot seed for several weeks or months after application and finally
It is much more difficult to control weed grasses in turf with post-emergent herbicides. So use pre emergents to prevent these becoming a problem.
FAQ
What is the best way to manage weeds in lawns?
The best way is to stop them growing in the first place. A healthy, thick and dense grass cover will stop weeds growing. Weeds are great opportunists so if the grass is weak and struggling to grow, there are thin patches or the soil is compact weeds will grow. 
If weeds still continue to be a problem then the using pre emergent herbicides is worth considering. These work by stopping weed seedlings from developing and vary in longevity from 10 weeks to 8 months. So basically you can apply once and have no weed issues for this length of time. 
Remember though, that you need to know what the weed is that you are trying to control as not all pre emergents work as well against all weeds.
Why is weed control important?
In agriculture weeds are a major problem as they dramatically reduce yields. In a turf situation we generally don't deal in yield but weeds will limit turf growth by taking valuable nutrients and water away from the grass.
Weed control in couch lawns
The simplest way of controlling weeds is too hand pull them. However, in some cases weeds can be too widespread too effectively hand weed. Then I guess it depends if your trying to control grass or broadleaf weeds.
If the couch goes dormant (totally browns out over winter) then you can simply apply glyphosate and it will kill all the weeds no matter if grass or broadleaf. Adding a spray buffer or an appropriate spray adjuvant will guarantee the best possible results.
If your wanting to control weeds in couch when it's growing then use a broadleaf post emergent herbicide is the way to go. If you want to stop them from becoming a problem use a pre emergent herbicide.
What can I use to kill weeds in my lawn without killing the grass?
The first option is too hand weed by simply pulling out the weeds. However, be aware that this can actually cause the problem to worsen I.e. nutgrass.
If the weed infestation is widespread then consider using a selective herbicide. Which one will depend on whether they are grass or broadleaf weeds and which particular weed.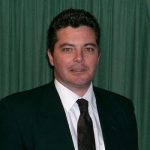 After Graduating from Newcastle University with an Hons Degree in Soil Science in 1988, Jerry then worked for the Sports Turf Research Institute (STRI) as a turf agronomist before emigrating to Australia in 1993.
He followed this by gaining a Grad Dip in Business Management from UTS. He has worked in a number of management roles for companies as diverse as Samsung Australia, Arthur Yates and Paton Fertilizers.
He has always had a strong affinity with the Australian sports turf industry and as a result he established Gilba Solutions as an independent sports turf consultancy in 1993. Jerry has written over 100 articles and two books on a wide range of topics such as Turf Pesticides and Nutrition which have been published in Australia and overseas.