SOIL WETTING AGENTS FOR LAWN AND SPORTS TURF
Soil wetting agents
Gilba Solutions are well aware of the weather extremes that Sydney and the ACT offer in the summer months. Low rainfall, high humidity and high temperatures make the management of turf in Australia difficult at the best of times. That's where wetting agents play a role and we like to think we have the best range of soil wetting agents in Australia. These are ideal for use as a soil wetting agent for lawn areas or professional turf and with such a large range we can meet all your requirements.
When the increasing cost of water is also taken into consideration turf managment in Australia becomes even more challenging. That's why we don't just carry a range of high quality soil wetting agents and soil penetrants but also unique products such as Aquimax that can actually extend the length of time that water stays in a soil.
We work closely with innovative companies such as Indigo Specialty, Rhizosolutions and Agspec in Australia. By doing this we are able to remain at the forefront of water management technology and so help you to produce the highest possible quality turf surfaces.
As an independent supplier of turf products we are able to offer the best possible technology to get the best possible results. The end result is you increase your water use efficiency, save money and get better looking and more consistent turf surfaces. Our best wetting agent blog has more technical information on a number of these soil wetting agent technologies.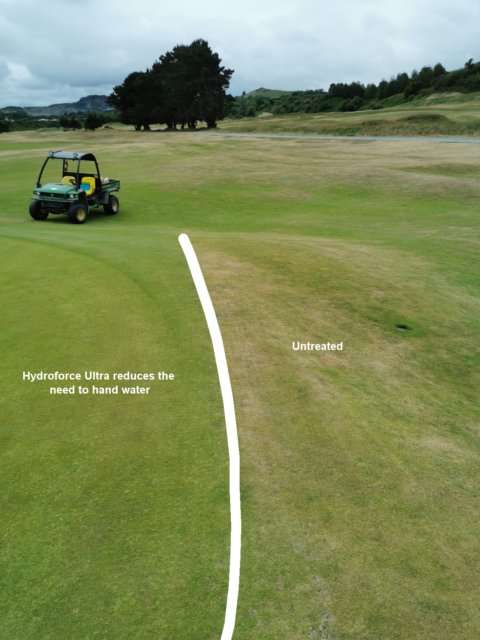 Moisture Management Products
| | | | | | |
| --- | --- | --- | --- | --- | --- |
| | | | | | |
| | A patented liquid soil amendment that retains soil moisture in the soil root zone. | | | | |
| | A modified poly-siloxane with excellent properties as a soil penetrant. Also used for dew prevention. | | | | |
| Hydroforce Extend soil wetting agent | This is a 100% blend of non ionic surfactants giving up to 90 days effectiveness as a soil wetting agent. | | | | |
| | Specifically designed to quickly and efficiently move water away from the foliage and thatch and into the soil root zone. | | | | |
| | Ideal to rapidly move water away from the soil surface and past thatch. | | | | |
| | To prevent and overcome hydrophobic soil situations | | | | |
| | A unique soil wetting agent for use on dry patch areas. Has been used in the USA, Europe, Asia, and Australia with great results. | | | | |