Hydroforce Ultra wetting agent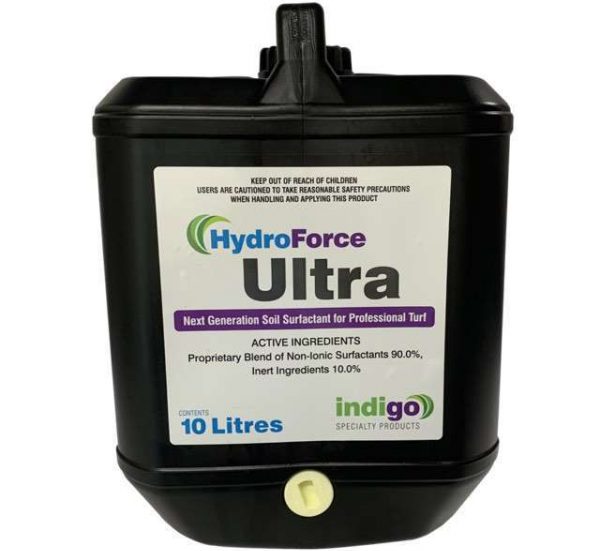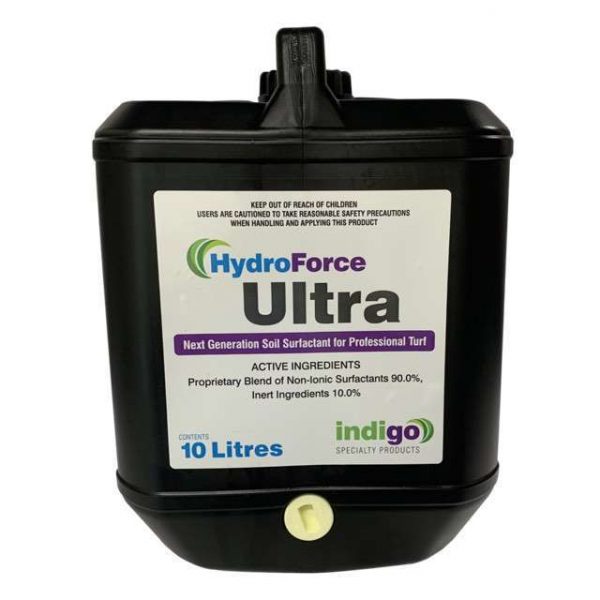 Hydroforce Ultra is a premium soil surfactant developed and trialled in Australia, the USA and SE Asia. It gives consistent results in all climates and soil conditions. It was developed by Rhizosolutions Inc who have decades of experience in soil surfactant and wetting agent development and is one of seven products in our 2022/2023 soil wetting agent trial. As turf agronomists we love this product big time because it works really, really well!
Being a great soil surfactant Hydroforce Ultra is an excellent water management tool. It does this by improving water efficiency and getting moisture too where it's needed the most. However, it also has a number of plant health benefits.
The benefits of Hydroforce Ultra include:
Improvements in root mass of up to 30%;
It Is non burning, so you don't need to worry about any negative impacts on your turf surface;
There are no large peaks and troughs in soil moisture levels. These stay at consistent levels no matter what the conditions;
Its plant health benefits means if used regularly it gives better quality turf;
Improves water use efficiency. Grass gets water where it needs the most i.e. around its roots; and
More consistent surface firmness. Less spongy golf greens.
Water management and wetting agent research at a Group 1 golf course in Sydney shows that surface firmness is more consistent. This means a more uniform playing surface.
This work also shows less variation in moisture so turf areas are more easy to manage. When an associated reduction in turf disease also taken into consideration you can start too see how unique this product is.
Rates of application range from 6.25-12.5L/Ha with applications being every month.