Hydroforce Extend soil wetting agent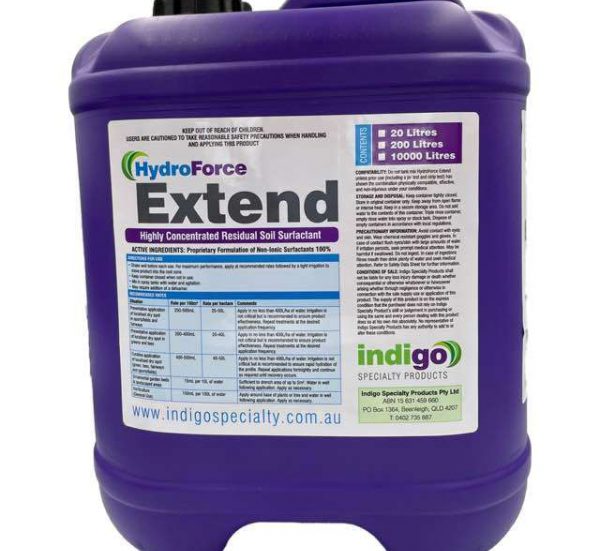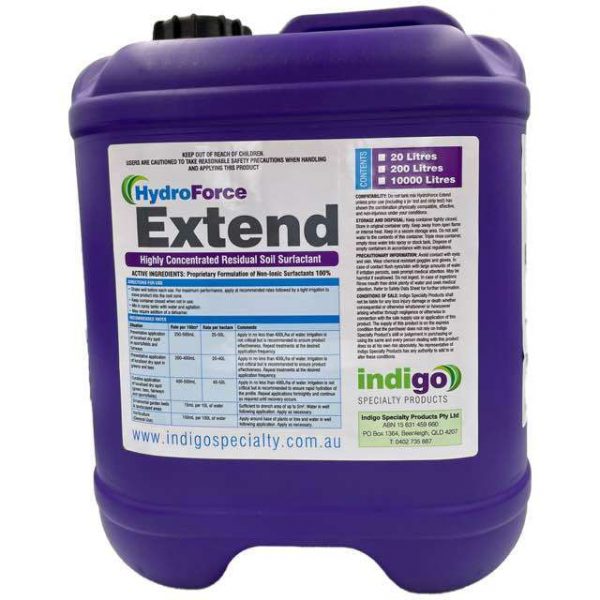 A long term residual soil surfactant developed and trialled in Australia. Its formulators Indigo Specialty wanted to produce a long term soil wetting agent which performs in the extremes of the Australian climate and gives a consistent long term performance. The result is Hydroforce Extend.
The end result is an excellent water management tool with unmatched residual performance in both sandy and finer textured soil profiles. This wetting agent is based on an innovative new EO/PO block copolymer that improves water efficiency and gets moisture too where it's needed the most. A unique characteristic of this polymer is it is resistant to UV degradation and as a result it has an excellent residual performance.
Benefits include:
Can be safely used on cool and warm season turf;
Exceptional residual water management;
Strong rewetting performance;
Helps maintain moisture uniformity through the entire soil profile and not just at the surface;
Contains 100% active.
Rates of application range from 20-50L/Ha with applications being every month.