Hydroforce Inject soil wetting agent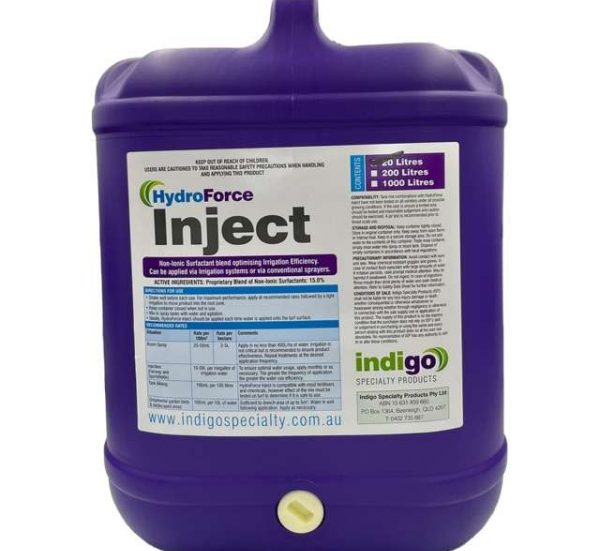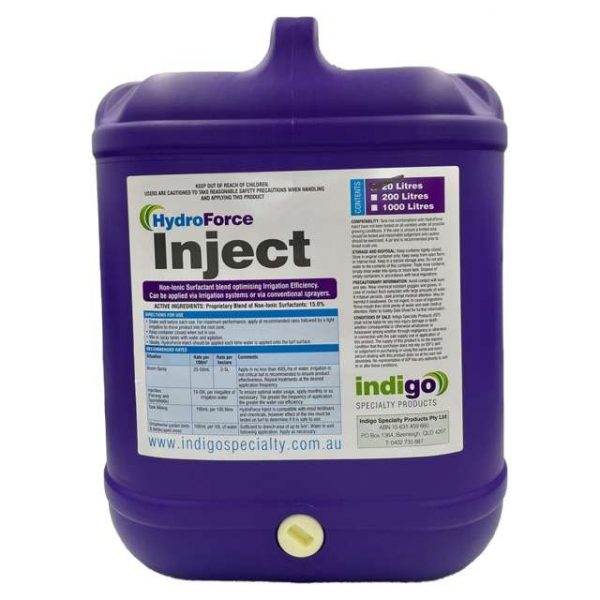 An injectable soil surfactant for use via irrigation systems or via conventional sprayers.
Being a combination of an Alkyl Polyglycoside (APG) and an EO-PO Block copolymer it possesses some unique properties. There is a synergy between these chemicals that results in excellent water penetration together with long term rewetting performance. As a result of being developed in Australia by Indigo Specialty Hydroforce Inject is also able to cope with the worst the Australian climate throws at it and is UV stable.
The benefits of this innovative product are:
Greatly increases water penetration and irrigation efficiency;
Non-burn formulation;
Significantly reduces run-off on sloped areas because of rapid water penetration;
Improves turf performance and uniformity;
Flexibility in rate, dependent upon intensity of use;
Available in 20L, 200L and 1,000L pack sizes for convenience and ease of use in every situation.
Highly compatable as a tank mix partner.
Rates of application range from 2-5L/Ha.
Hydroforce Inject Label Hydroforce Inject MSDS