The physical form of generic chemicals.
One difference between generic and brand-name chemicals is the physical form of the active ingredient.
Glyphosate, the active ingredient of Roundup® has several generic versions on the market. These differ in chemical form, i.e. potassium, di-ammonium, or mono-ammonium salts. However, several studies show only minor differences between the glyphosate formulations and differences in results are most likely due to variations in the weed populations.
Generic products perform as well as their branded products when they have the same inactive ingredients and isomer structure. When evaluating whether generic products fit your business, you should compare their cost, safety and relative performance.
Research
Gannon and Yelverton (2007) compared generic plant growth regulators and herbicides.
They looked at the cost, how well they work, and any formulation issues with generic oxadiazon, quinclorac, and trinexapac ethyl. The end conclusion is that there is no significant difference in these products.
Kaminski and Lulis (2010) looking at chlorothalonil products. All treatments provide equal control of dollar spot.
According to a Golfdom survey in 2006, in the USA about two-thirds of turf managers use generic chemicals on their golf courses. About one-third spent half of their total chemical budget on generics with 93% saying the primary reason is cost.
Price, product support, and the actual distributor who sells the product are all factors that should enter the "mix" when making a decision.'
Turf agronomy.
Whether buying generic or branded products you should buy from qualified dealers who can also give good advice. It is this that will help maintain industry standards as although the products, formulations, and results might be similar between branded and generic products, the support might not be.
For the most turf managers, this means that there are only a few companies that meet these criteria. Sure there are a lot of companies who can supply the product. There are also a lot of companies who say they give good advice. But there are very few who are able to advise how to use them properly. As qualified turf agronomists, we can guide you through any buying decision because we actually care about the results you get.
Making the purchase decision.
There are four factors that go into making a purchase decision.
First, does the product work?
Second, is a generic product cost effective?
Three, have you a good relationship with your supplier? This doesn't mean buying a product and then getting a heap of hardware vouchers in return. Instead it means can you trust the supplier to give you the best possible technical support?
Some branded manufacturers do give more than just product guarantees. They offer continuing education opportunities via product training seminars and sponsorships of associations. However, very few of these do conduct any research and development. The companies that actually do are the ones are helping to build the foundation for future turfgrass maintenance programs.
So does this justify charging higher-end pricing for "old" technology? Sure, charging a high price for new technology is all well and good but is it justifiable for older molecules?
Chices, choices, choices.
The reality is that turf managers now have several options when it comes to buying generic or branded products. Significant opportunities exist for generic manufacturers, who can move from complete reliance on price-sensitive, commonly available active substances.
The information on this website is for general purposes only. The information is provided by Gilba Solutions and while we try to keep it up to date and correct, we make no representations or warranties of any kind, express or implied, about the completeness, accuracy, reliability, or suitability with respect to the website or the information, products, or services, on the website for any purpose.
©, 2022, Gilba Solutions, All rights reserved.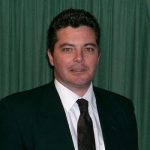 After Graduating from Newcastle University with an Hons Degree in Soil Science in 1988, Jerry then worked for the Sports Turf Research Institute (STRI) before emigrating to Australia in 1993.
He followed this by gaining a Grad Dip in Business Managment from UTS and has worked in a number of managment roles for companies as diverse as Samsung Australia, Arthur Yates and Paton Fertilizers.
He has always had a strong affinity with the Australian sports turf industry and as a result he established Gilba Solutions in 1993. Jerry has written over 100 articles and two books on a wide range of topics such as Turf Pesticides and Nutrition which have been published in Australia and overseas.