Choosing the right grass seed can be very confusing. Gilba Solutions are an independent Sydney based grass seed supplier and can help you make the right choice. We deal in the latest in plant seed genetics from USA, NZ and European breeders. So you can be sure that you are getting seed with great disease resistance, superior colour and has a high wear tolerance. We support these seed varieties with great technical advice whether it be for overseeding options or choosing the best variety for specific needs. If seed isn't a viable option we are happy to discuss the use of turf pigments.
Before we move on lets clear up what seems to cause a massive amount of confusion. Buffalograss that is sold in Australia cannot be grown from seed. Australian Buffalograss is called St Augustine grass in the USA.  Australian buffalo is vegetative only. So thats that cleared up.
NTEP is the world's premier independent seed testing program and it runs at up to 19 locations in the USA. Any seed variety that performs well in these trials has done so under a wide range of conditions which means where ever you are in Australia there is an equivalent site in the USA. These trials look at disease resistance, colour, wear tolerance and drought resistance. Two other series of trials worth looking at are:
The Turfgrass list site based in Europe which covers Perennial ryegrass, turf type tall fescue grass seed and creeping bentgrass amongst others;
The British Society of Plant Breeders who produce a seed book every year.
Custom blending grass seed
The purchase of a small seed blender allows our commercial and retail customers to buy custom seed mixes.
The turf seed used at Australia's top venues.
Our seed has for example been used at the following venues:
Comm Bank Stadium;
ACT Parks and Places;
Stadium Australia;
Budgewoi Soccer Club;
Federal GC;
Bonnie Doon GC;
Royal Canberra GC;
Campbelltown Stadium
Liverpool Council and
Sydney University.
Ryegrass and tall fescue seed for stadium, sportsgrounds and lawns
This was the top performing variety in the 2014 NTEP trials. It has a dark green colour, high wear tolerance and is very drought tolerant.

Reserve 2 is an improvement on the original Reserve with a darker green colour while still being a Zero endophyte variety with exceptional winter activity.

A premium variety that is top of the 2020 NTEP trials. This has a great dark green colour, rapidly establishes from seed and has highly disease resistance

SST is smooth transition technology and is ideal for overseeding warm season turf.

A spreading variety, able to "self repair" so its perect for heavy wear areas.

Fesnova has high disease resistance and a very dark green colour.

Spyder 2LS is a lateral spreading tall fescue and an upgrade on the original Spyder LS with a much finer leaf.

A new generation of lateral spreading tall fescue with a dark green colour. Gives a dense cover once established. Has a high degree of wear tolerance and excellent recovery.

365ss kentucky bluegrass seed is fast to germinate and so crowds out weeds and forming a dense sward for great sod strength. 365ss holds up to extreme wear and traffic, and recovers quickly between games.
Couch seed and bentgrass seed
Rio is a new generation of couch seed with excellent cold tolerance having a fine leaf and showing rapid establishment.

Fine leaved turf type variety

Piranha is the first of a completely new generation of outstanding creeping bentgrass varieties. It has a very fine leaf texture and is No 1 in the 2014 NTEP trials.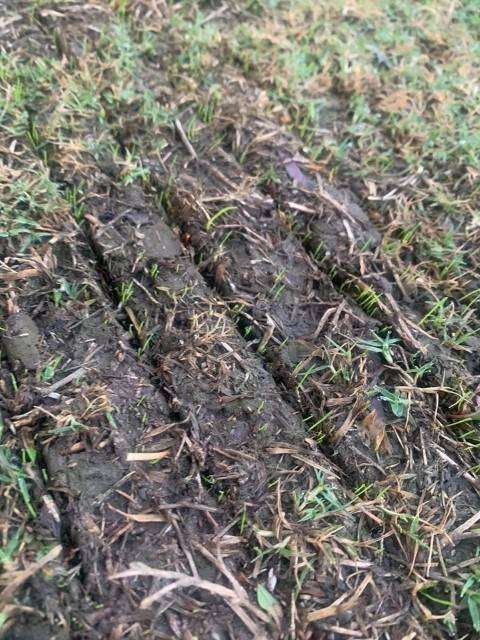 365SS Kentucky Bluegrass slit seeded at Sydney University and germinating within 6 days.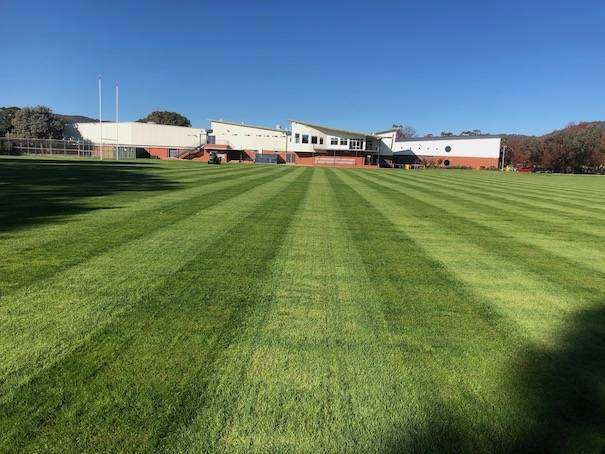 Reserve zero endophyte and winter active ryegrass in Canberra.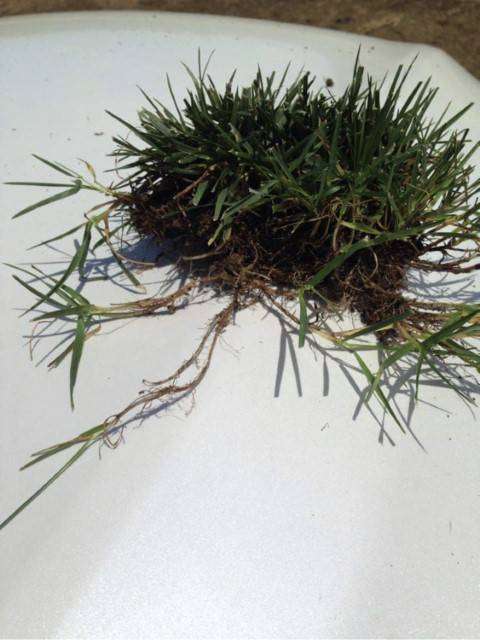 Spyder LS Tall fescue (Lateral spreading) grass seed